Now that E3 2012 has come to a close and with the dust now starting to settle, it is my intent to add perspective to the varying amount of negative emotions combined with a whole host of likely over reactive doomsday predictions for Nintendo and the Wii U. It appears the general consensus is that all three console developers had lackluster showings, but with the most venom directed towards Nintendo.
Coming into E3 we had a vast array of hopes and dream about what Nintendo would reveal in regards to Wii U, many of which did not come to fruition. As is the case with expectations, they have a tendency to go unfulfilled, especially when it comes to the highest of them. Nintendo, for better or for worse, decided to dedicate E3 to the near future, primarily the launch window of the Wii U, and the upcoming game lineup for 3DS. This has ruffled a few feathers because many wanted to see (myself included) post-launch games, which Nintendo did not touch upon. The focus of Nintendo remained on the launch of the Wii U and the games that will be released within that time frame.
If one can get past this disappointment, you can look with a more objective eye at what was shown at E3. For example, a game that many have wanted for years and have expressed their excitement for, was Pikmin 3, is now a Wii U launch game, but for whatever reason the excitement level for this anticipated sequel has dropped for people who once were disappointed by the game's no-shows at previous E3s. Pikmin 3 appears to be shaping up nicely and should be a solid edition to the Wii U launch lineup. A few other positive unveilings were Rayman Legends, which apparently is an exclusive, ZombiU, and Lego City.
Before I approach the games themselves, I wish to discuss the features of the Wii U system itself. Prior to E3 many were concerned about the Wii U's control pad, specifically whether more than one could be used. That fear was put to rest at E3, when Nintendo revealed that you can use two controllers at once. One area that appears to be up in the air is what the Wii U will have, out of box, in regards to storage space. It is not much of a stretch to assume that it will be flash based, and if I were a gambling woman I would be willing to bet it will be in the 4GB or the rumored, 8GB range. The irony is that solid state storage is the future, and Nintendo is just ahead of the curve. So once again I fail to see why, let's say for arguments sake, 8 GB of storage is a problem, it is enough storage for more casual gamers, and if one wants to upgrade the memory they have two straightforward ways of doing so. One must remember that every extra added into a system will create cost that will likely be passed onto the customer, and 8GB sounds like a fair compromise without the bottlenecks the 512 MB of flash memory that the Wii had, but we shall see what Nintendo does in regards to included storage. At least Nintendo isn't locking users into old technology like the PS3 and Xbox 360, which revolved around traditional hard drives that are more prone to failure. It truly depends on ones perspective!
I would cover Nintendo's internet strategy, but there just is not enough known about it to give a fair analysis, positive or negative, so that will likely remain a concern until the system launches. Instead let us move onto what is likely people's biggest concern and that is the graphical abilities of the console. It is here that I think Nintendo dropped the ball, not in regards to power but in regards to showcasing fresh looking games that take advantage of the system. Many of the titles we viewed were 3rd party ports, and beyond those we also received a glimpse of Rayman Legends in action, which is more reliant on artistic creativity rather than horsepower, ZombiU, which is still relatively unknown, and Nintendo's more basic looking games like Nintendoland and Lego City. Even Pikmin 3 lacked graphical oomph (though it was still a great looking game). With all that said, if one were to sift through the rumors the system's graphical abilities are a bump up from 360/PS3, it is just that we don't know by how much or how well PS4/Xbox 3 ports will translate to the system. One thing that we must keep in mind though is visuals are starting to plateau and that we'll likely see the most impact in things like AI, physics, and other "in the background" improvements rather then what we see directly with our eyes. Likely you won't see drastic differences between multiplatform games when it comes to the images on your screen, and in general there won't be near the gap we seen between Wii and PS3/360. But once again, all of this is based on theory; no one knows quite how things will go when Sony and MS release new consoles, even the detractors.
We must keep in mind though that with every bit of added horsepower, every jump in gigabytez of a flash drive, or increases in other features, you have additional costs that will either be passed onto the customer or eaten by the console maker ( something Nintendo cannot do too much of or they would go belly up fast). Nintendo, despite all of their success, is assets are vastly less then Sony or Microsoft, they just can't afford to take the enormous financial hits those companies can and have in the past console generation. Unless people want a $400-500 console from Nintendo sacrifices have to be made not only for the customer but for Nintendo's financial stability as well. It truly is a balancing act for them.
One thing that is being overlooked about Wii U tech is that the Wii U GamePad is likely expensive to produce and is an impressive piece of tech. The pad is integral to the success of the Wii U since Nintendo cannot compete directly with MS or Sony, as historically proven with the GameCube and N64. They need to do their own thing and differentiate themselves or they'll get buried since they can't afford to compete with Sony/MS's competition to see who can take the most losses on each console sold. Either you accept that "Nintendo Difference" or you buy MS/Sony systems. For me, I enjoy Nintendo's own games too much to let it bother me, the Wii U is likely more powerful then the 360/PS3 and, while it won't be PS4/Xbox 3 powerful, at least I know Nintendo won't be either A) Pricing themselves out of a customer's budget since they can't take major losses B) Taking major losses on each system sold and therefore putting themselves on the path to extinction.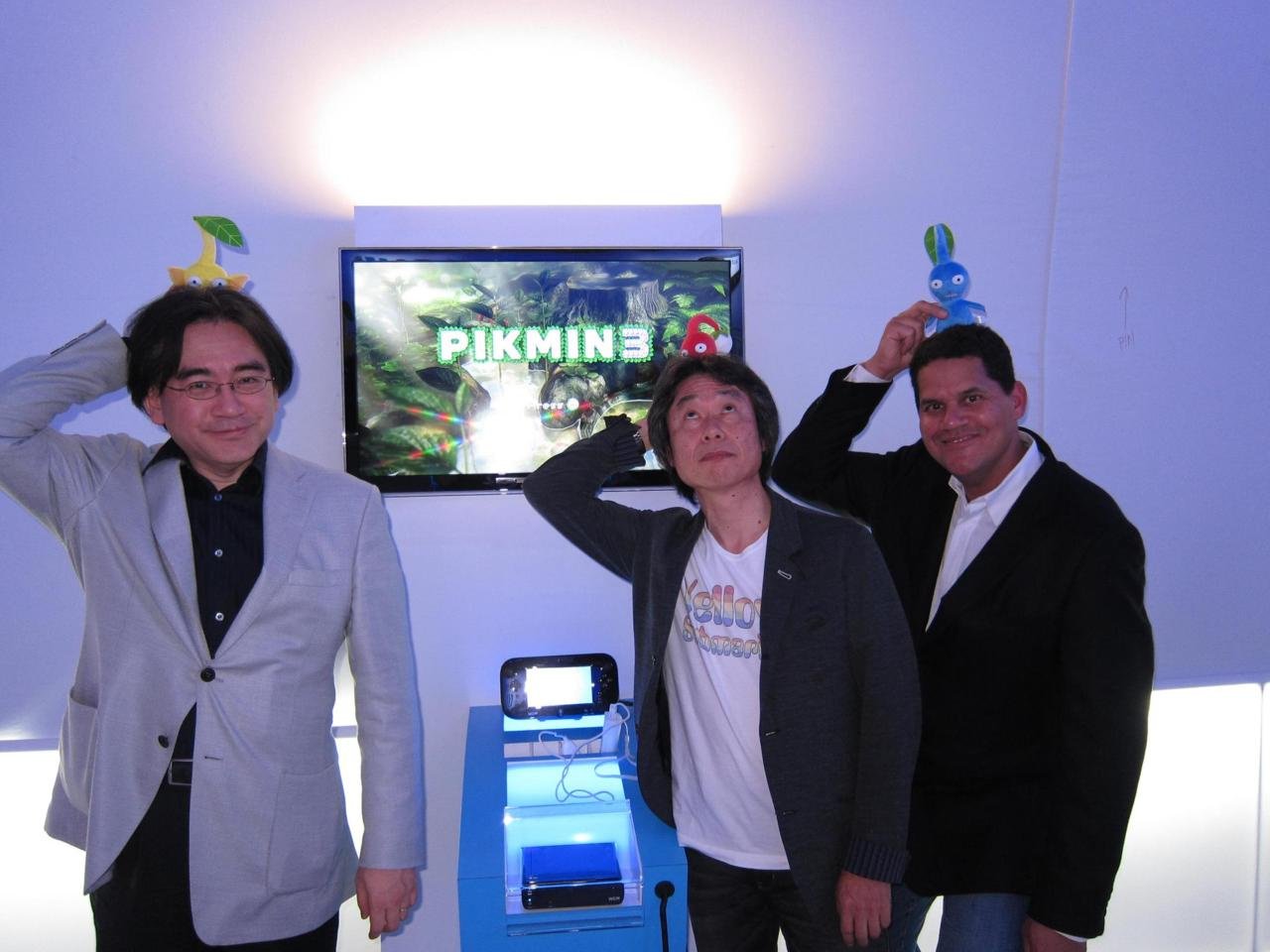 To wrap up this analysis, I want to squash the doomsday predictors in regards to the Wii U launch lineup. One must realize that launch lineups seldom equate to success down the line, as shown by the PS3, Nintendo DS, Nintendo 3DS. Even the 360 demonstrated this to an extent, at launch it really only had three unique games , Condemned, Kameo and Perfect Dark Zero. All there which were a mixed bag, especially Kameo and PD0. Nintendo for their launch window has Pikmin 3, a game that has been anticipated by fans for years now, Lego City, a Nintendo published title that appears to be more of an open world sandbox Lego game, NintendoLand which sounds like a fun title that I predict will be bundled with the system and has the chance to be the Wii Sports of Wii U, Rayman Legends, apparently an exclusive, and ZombiU which looks to bring us true survival horror, through the utilization of the Wii U GamePad, whereas other franchises seem to be shifting more towards action oriented games such as the mainline Resident Evil series and possibly Dead Space 3. Platinum Games is also creating an exclusive (Project P-100)and it appears we'll be getting another WarioWare esque game as well. I don't know about you, but that seems to be a solid lineup of exclusives for a system launch. Always keep in mind though, that no matter how Wii U does at launch, it will be how Nintendo continues to evolve the Wii U with new games that will truly define its success. Those predicting immediate failure are jumping the gun. Even if Wii U had a terrible launch lineup and/or a slow sales start, it would hardly be a predictor of its success as seen in more recently examples, such as the 3DS and even the PS3.
Did Nintendo demonstrate the importance of the Wii U GamePad? That appears to be up for debate and will likely starts to clear up only when people are able to try it outside of E3. So far from the impressions I've seen, NintendoLand's games utilize it well even if they are more proof-of-concept like Wii Sports was, and supposedly in ZombiU it adds to the immersion and tension of a survival horror experience. We shall see, but it is hardly time to declare Wii U and its GamePad a failure. All I know is that while Nintendo's focus at E3 may have disappointed some, it is hardly worthy of doom and gloom. We have what appears to be a promising launch lineup with likely a couple of gems, solid hardware, a fresh controller innovation that holds exciting possibilities for anyone open minded and not set in their ways, and above all else the promise of Nintendo's own franchises for the future. Nintendo will never please everyone, all they can do is continue doing what they know, and hope that in time 3rd parties and more importantly, customers come around. What they cannot do is try to compete directly with Microsoft and Sony in the graphical arms race, or simply play copy cat in regards to games that are popular from with two competitors. Perhaps I am off base, but gaming has evolved beyond graphical abilities for me, and it is innovations like motion control, the Wii U GamePad, etc. that make gaming interaction exciting for me. Otherwise, I might as well switch to PC on a more permanent basis.